spiritandanimal.wordpress.com
Thailand Tiger Temple: Forty dead cubs found in freezer
2 hours ago

From the section

Asia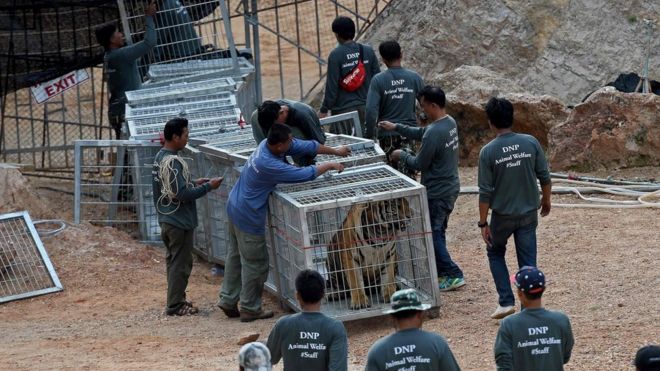 Forty dead tiger cubs have been found in a freezer at a Thai Buddhist temple accused of wildlife trafficking and animal abuse.
Police and wildlife officials started an operation on Monday to remove all the living tigers at the Tiger Temple.
Pictures from journalists at the scene posted to social media showed the 40 cubs lined up on the floor.
The site in Kanchanaburi is a popular tourist attraction but has been closed to the public since the raid.
Temple's long history of controversy
Police colonel Bandith Meungsukhum told AFP news agency that wildlife officials would file new criminal charges after the discovery, and added that the cubs were just one or two…
View original post 413 more words